"Tie-Journey-Her"
I recently attended the "Tie-Journey-Her" event organized by the Society for Community Organization (SoCO) and Les Beatitudes that showcased handmade products by underprivileged women and displayed photos of inadequate housing in the "Trapped" exhibition.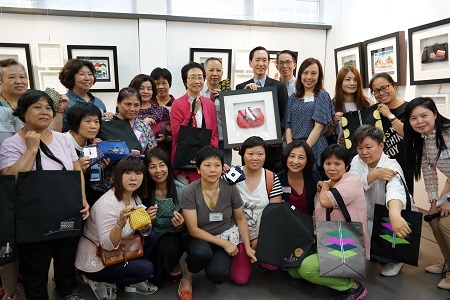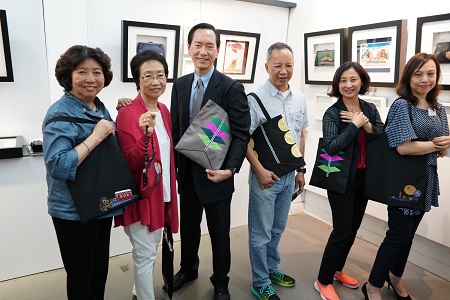 HSBC Community Festival 2016
The HSBC Community Festival 2016 was held on 27th November. As Chairman of the Hong Kong Council of Social Service (HKCSS), I attended the opening ceremony of the "HSBC Community Partnership Program 2016" at the HSBC Main Building with Acting Financial Secretary Hon. Gregory So, Vice-Chairman and CEO of HSBC Mr. Peter Wong, HSBC Greater China Chief Executive Ms. Helen Wong, HSBC Hong Kong CEO Ms. Diana Cesar, Executive Chairman of the HSBC Charity Fund Dr. Rosanna Wong, and Chief Executive of the Hong Kong Council of Social Service Mr. Chua Hoi Wai.
The purpose of this program is to encourage public participation within their neighborhoods, to persuade charitable organizations and institutions that local communities need their support, in order to promote further inclusiveness. For the past five years, the HKCSS has encouraged NGOs, district residents, and volunteers to contribute to their communities within 18 local districts - with great results as around 700 volunteers signed up. This year, a total of $18 million had been allocated to support 92 projects. Continuing with the theme from last year, "Community Convergence", three additional sub-themes were introduced: "Youth and Education", "Health and Healthy Living" and "Environment". Some activities under these themes included Floor-Curling, the production of natural Chinese herbal mosquito-repellent sachets, and the Rugby Challenge. It is through the strength of all the echelons of society that we can help build more harmonious and peaceful communities.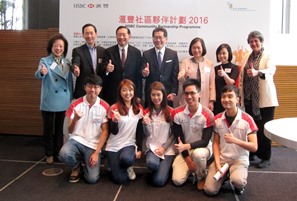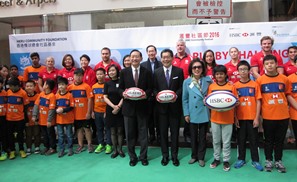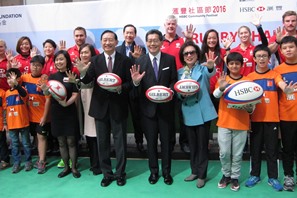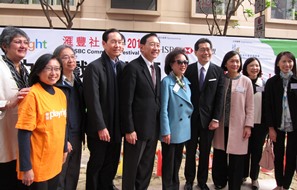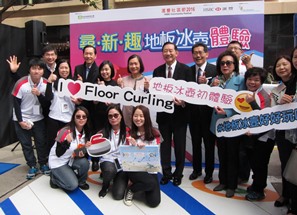 Oxfam: "Inequality Breeds Poverty" opening ceremony cum exhibition
To mark the 40th anniversary of Hong Kong Oxfam, a ceremony was held on the International Day for the Eradication of Poverty on Oct 17 to kick off the "Inequality Breeds Poverty" campaign in which ambassadors of Oxfam including Legislative Councillor Fernando Cheung, artists Sammy Leung, Terence Siufay and Vivian Chan , joined hands to raise public awareness on the serious implications of poverty in society, particularly the marginalised who usually have inadequate protection. I and 39 other friends of Oxfam also took the opportunity to share our views on video to promote the campaign and appeal for donation to help reduce poverty in Hong Kong, Mainland China and Africa.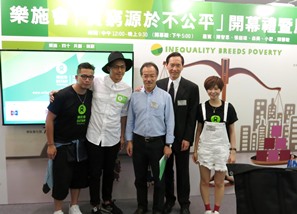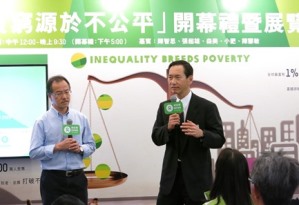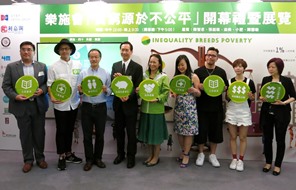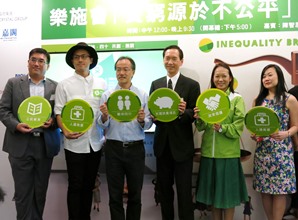 Philanthropy for Better Cities Forum
Convened by the Hong Kong Jockey Club Charities Trust, the Philanthropy for Better Cities Forum provided a platform for over 1,000 participants in the field of philanthropy from across the world, particularly in the Asia Pacific and Greater China regions, to exchange ideas. Key topics included innovation and technology, environmental sustainability, youth and education, ageing and health, and public-private partnerships.
I spoke at the Opening Plenary, 'The Road Ahead - Opportunities & Challenges', on Day 2, giving my perspective on Better Cities of the future and discussed how philanthropic institutions and their stakeholders can meaningfully collaborate to overcome challenges, capitalising on future trends and opportunities. Facilitated by Rosemary Addis, Founder & Chair of Impact Investing Australia, the panel included speakers Robert Rosen, Director of Bill & Melinda Gates Foundation; Laurence Lien, CEO of Asia Philanthropy Circle; and Bradford Smith, President of Foundation Centre.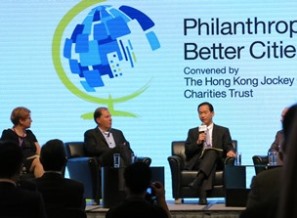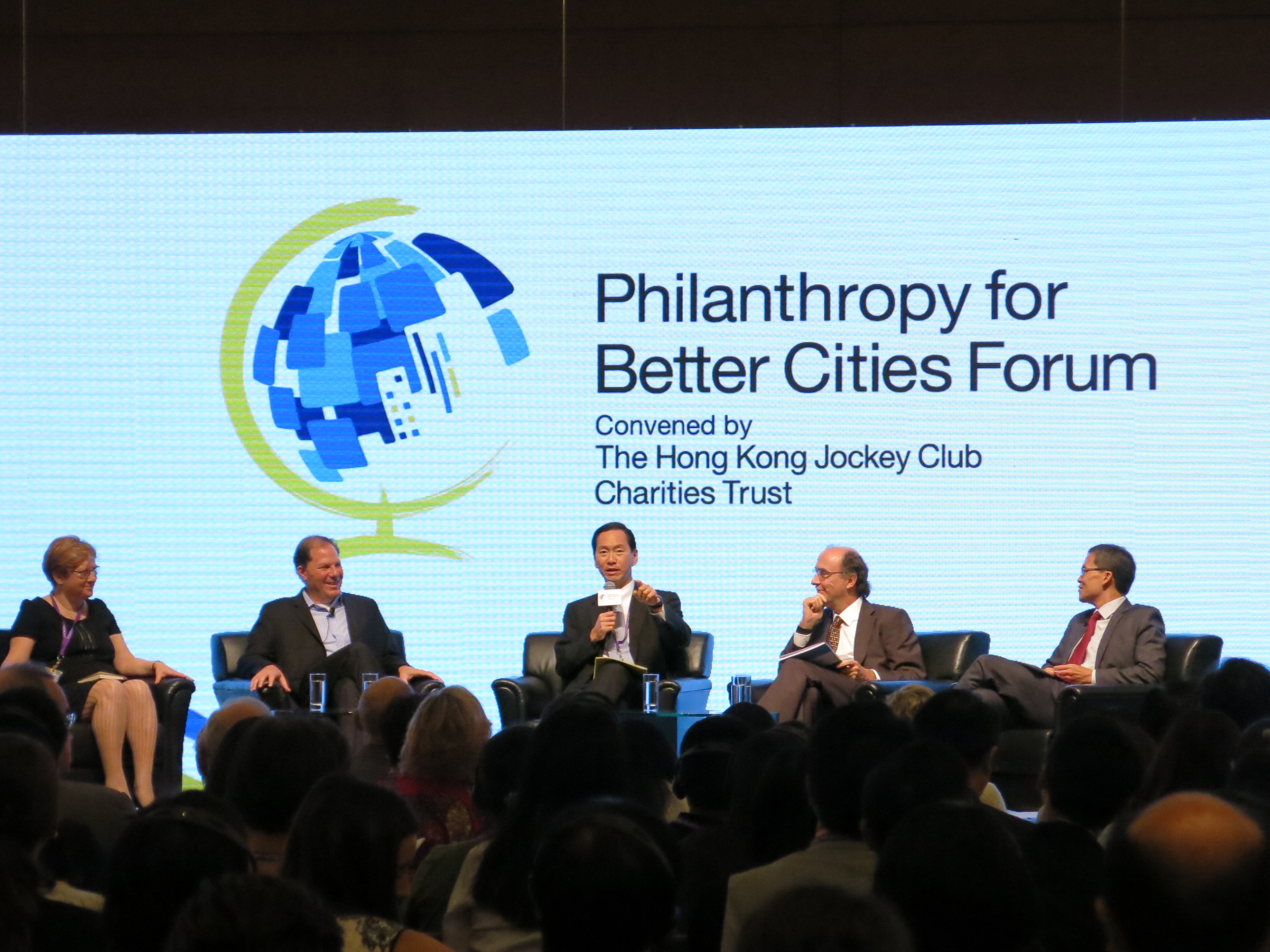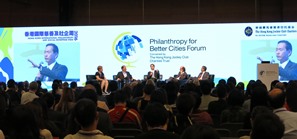 ---
Launching Ceremony cum Panel Discussions of Hong Kong Shared Good Values
HKSGC "Hong Kong Shared Good Values" Movement seeks to reverse the perception that economic success and social progress are mutually exclusive. It aims to bring the best minds together to foster innovative ideas and collaboration in advancing Hong Kong's sustainable socio-economic growth.
A launching ceremony was held on August 30th, and immediately following, 3 panel discussions were hosted which discussed: 1. the creation of shared values in Hong Kong, 2. putting shared values into practice, and 3. utilising NGOs and social enterprises as primers to create shared values. I moderated the second panel, conferring ideas on how top-management and founders of locally/globally renowned companies can place the concept of corporate citizenship in context with their respective businesses.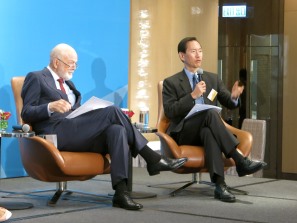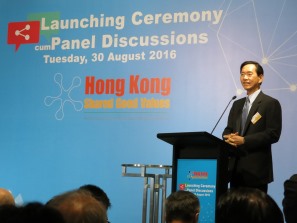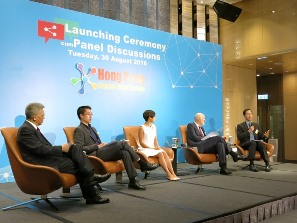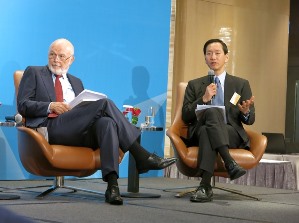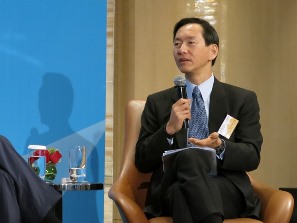 ---
Launching Ceremony of Impact Incubator cum Social Enterprise Support Service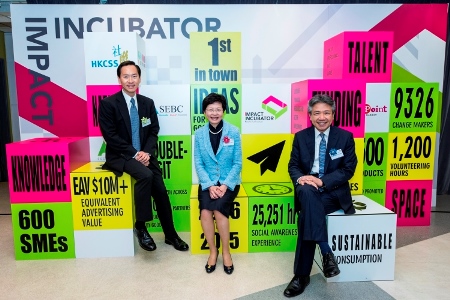 ---
The Caring Company Scheme Award Presentation 2014/15 cum Luncheon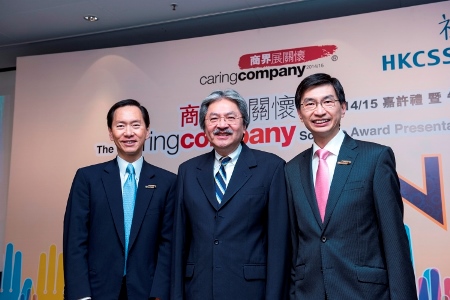 ---
Opening ceremony of social enterprise GoodPoint in Flower Market, Prince Edward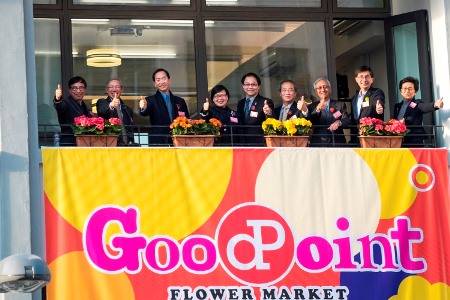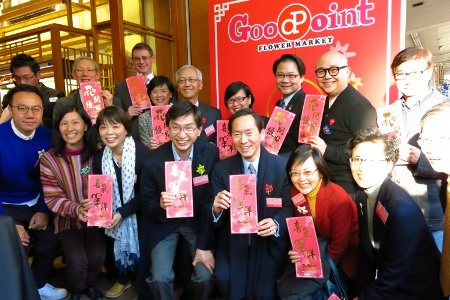 ---
HSBC Community Partnership Programme 2014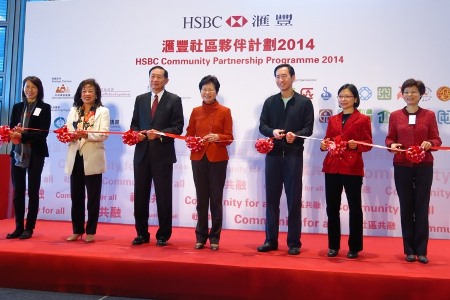 ---
Caring Company
Caring Company Partnership Expo 2014 cum Recognition Ceremony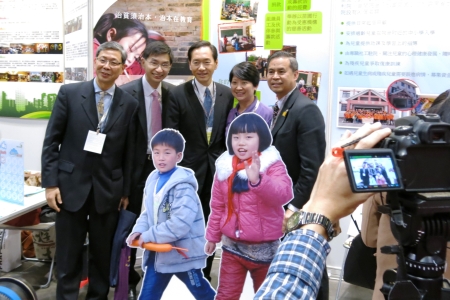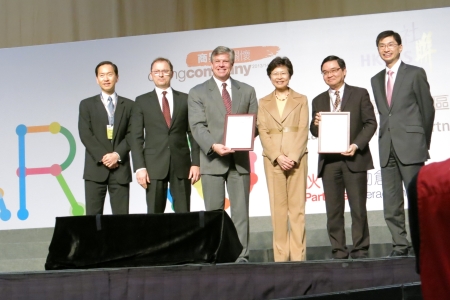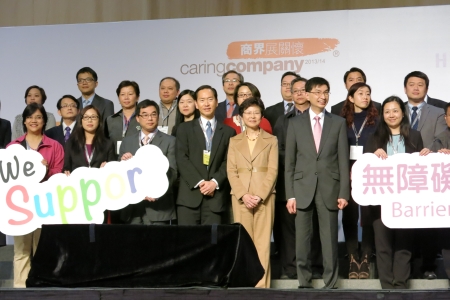 ---
HKCSS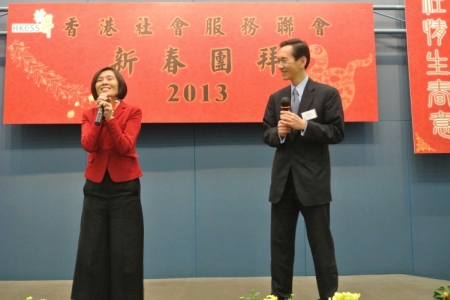 ---
Caring Company
Caring Company Partnership Expo 2013.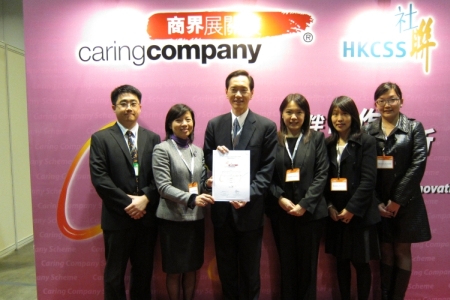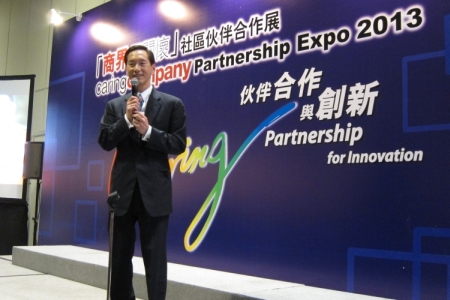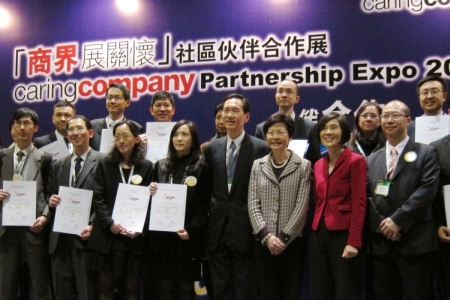 ---
Oxfam Trailwalker
I officiated at the kick-off ceremony of Oxfam Trailwalker in the morning of Nov 16 and welcomed the winning teams who finished the 100km in less than 12 hours in that evening.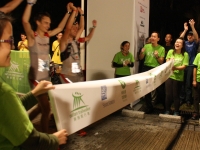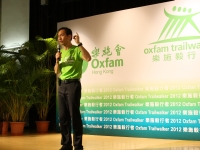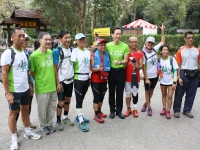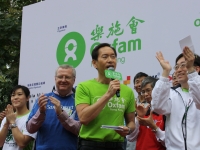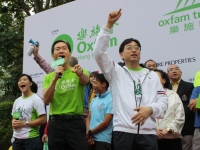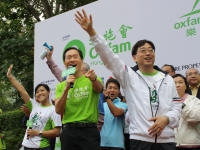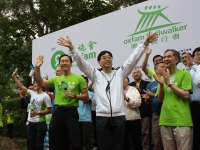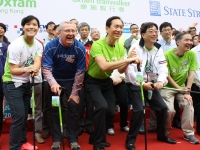 ---
---
---
Hong Kong Council of Social Service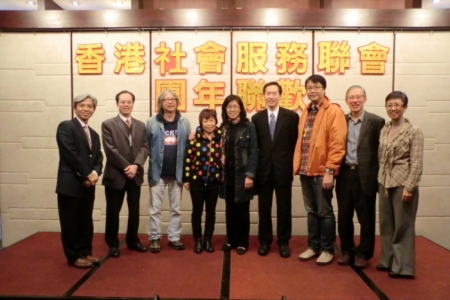 ---
Oxfam Rice Sale 2011
I joined the press conference of Oxfam Rice Sale 2011 with Oxfam ambassadors Joey Yung and Wu Hang Yee, and other guests to call for public support to this meaningful fund-raising campaign.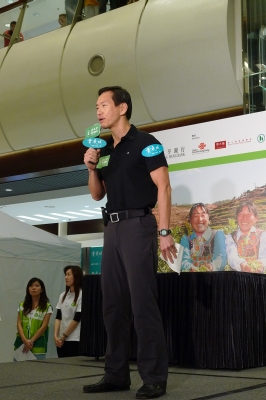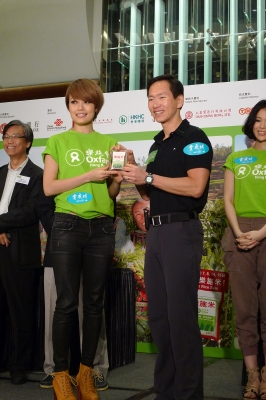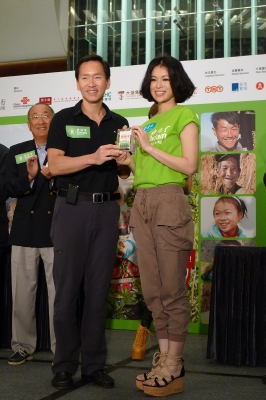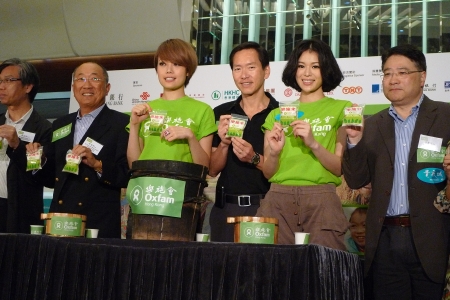 ---
Caring Company 2011
Total of 2,217 companies and organisations awarded in this year's Caring Company Scheme. Acting Financial Secretary Professor KC Chan officiated at the ceremony.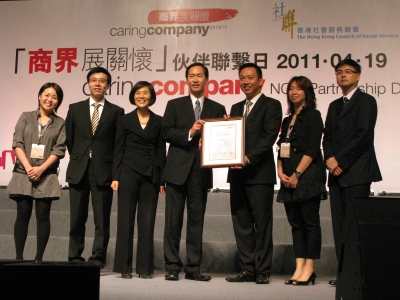 ---
Meeting with NGO's representatives
NPC Hong Kong deputies met with the representatives of member agencies of Hong Kong Council of Social Services. Representatives raised their concerns over welfare and cross border issues.